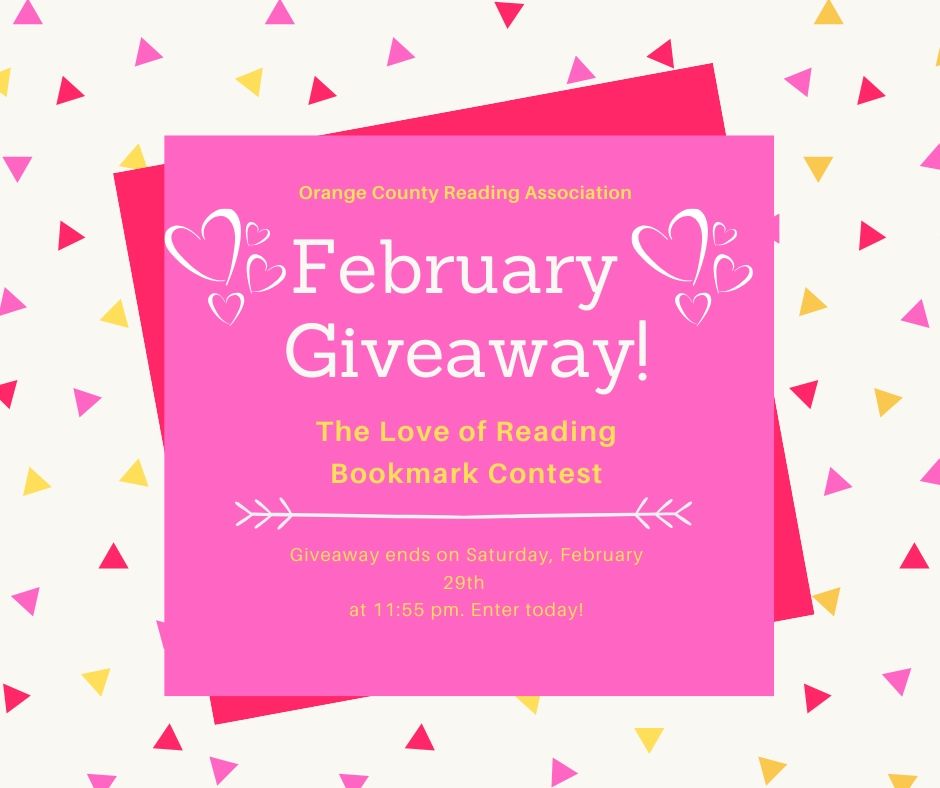 Love is in the air and we want to spread that love to a good book! During the month of February, OCRA is having a bookmark contest for kids and we want your students to enter!
The winner of the contest will receive:
$50 worth of books for their classroom
printed copies of their winning bookmark for all of their classmates. 
OCRA will pass out printed copies of the winning bookmark during our spring events!
Here are the rules and what you need to do:

Contest is open to any Kindergarten to 8th grade student in Southern California
You must use the bookmark template below
Only draw on one side of the template
Use bold colors
Design must fit the theme "For the Love of Reading"
Completed book marks must be scanned in color and saved as a jpeg or PD
Submit the jpeg or PDF on "For the Love of Reading Google Form"
*Recommendation: For teachers who want their whole class to participate, allow each student to design a bookmark and have the class vote on the top three that will be entered into the contest.*

All entries must be submitted via Google Form by: February 29, 2020 @ 11:55 pm. The winner will be announced and contacted shortly after the deadline date.